Arbuckle Mountain Futurity
Feb. 19 - Feb 25, 2018
Hardy Murphy Coliseum
600 Lake Murray Dr. Ardmore, OK. 73402
"WHERE HISTORY & CHAMPIONS ARE MADE"

Tentative Schedule - Revised 12/31/17

Chatter Ad Entry Form Live Webcast
Exit I-35 ( Ardmore/Madill) at Exit #29. Go East approx 3 miles to Hwy 77 South.
There will be a red blinking light at 77 S. Turn north at 77 S. and go
approximately 2 miles. Arena sits on the East side of the road.
Della Hillerman
web site: nchadella.com email: hillermandella@aol.com
Della Hillerman - office number 405-598-2568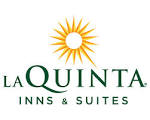 La Quinta Inn & Suites Ardmore Central
1502 Woerz Way, Ardmore, OK 73401
Phone: 1-580-220-2990 option 3 Fax: 1-580-220-2991

Call directly to hotel front desk for discount rate. Reference: Arbuckle Mountain Futurity
Offering a reduced rate of $75.00 per night for a king room during the event.
*****************************************************************************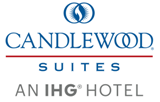 2602 Rina Park Road, Ardmore, Ok. 73401
Hotel Front Desk: 1-580-226-0100

The Candlewood is a long time partner of the Arbuckle Mountain Futurity
and are offering a $70.00 per night flat rate for the rooms during the event.
EBooking: Arbuckle Futurity Horse Show
*****************************************************************************



710 Premier Pkwy, Ardmore, OK, 73401
Offering a $89.00 per night room rate.
Reservations 580-226-2223

Reservations can be made directly with the front desk staff.
Please have guests refer to Arbuckle Mountain Futurity and date of arrival.
EBooking: Coming Soon